---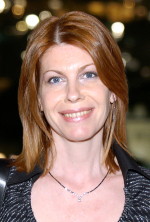 My name is Tiziana, I am a teacher, and I have loved Barbie since I can remember.
As for most girls, Barbie dolls have entered my life like a simple toy.
My passion for them as a form of art, however, was born somehow accidentally.
After many years since, growing up, I had taken a certain distance from Barbie dolls, they came back into my life thanks to a present from my boyfriend: a collector's edition Barbie. From that moment, I renewed my fondness for this doll and I discovered the existence of a world I wouldn't have imagined: OOAK Barbie dolls.
I immediately felt a wish to try and create one myself. I started by tailoring dresses for Barbie dolls and, encouraged by the positive feedback from friends and family, I started erasing and repainting their faces, making each and every detail in the finished OOAK BArbie doll unique.
In 2008 I offically started this adventure that goes on today with the same passion and care!
With this website, that I will update with each new creation, I wish to show you my work.
For any enquiry about my dolls, please don't hesitate to contact me, I will be happy to reply!
Ciao!