---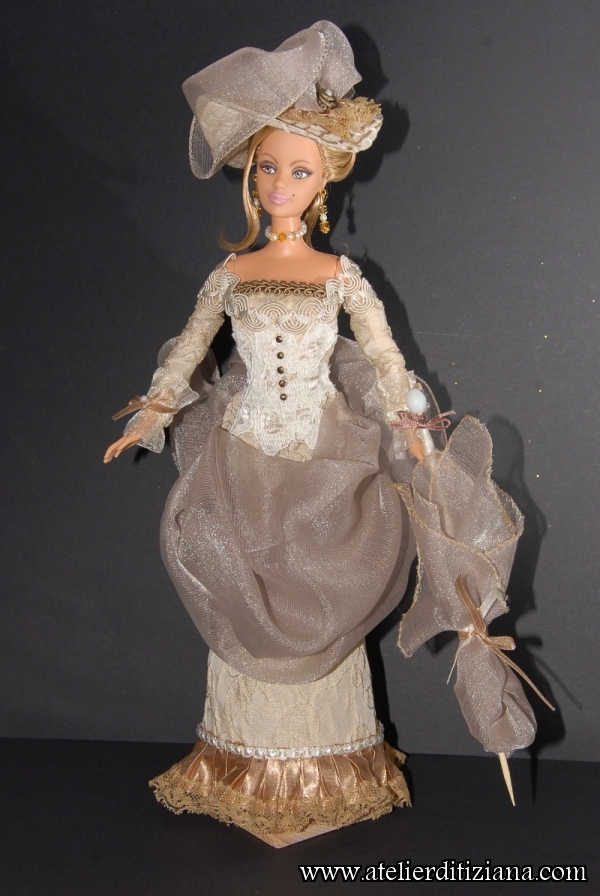 Category: Retro

Retro OOAK Barbie with face completely repainted with professional acrylic colors.

The dress entirely made by hand, is in jacquard taffeta, adorned with lace, trimmings and satin gala.
The skirt is enriched from an organza drape.
The sleeves have organza wrists, cream-colored trimmings and satin ribbons.

The hat, made with a cloth coordinated with that used for the dress, is finished by the same volant on the bottom of the skirt and the same organza used for the drape of the dress.

The umbrella is in organza, finished with satin ribbons of the same shade of the dress.

For the earrings and the necklace, designed and made exclusively for this Barbie, Swarovski crystals and beads of the same colors used for the dress were used.
Click on any image to view a larger version of it.