---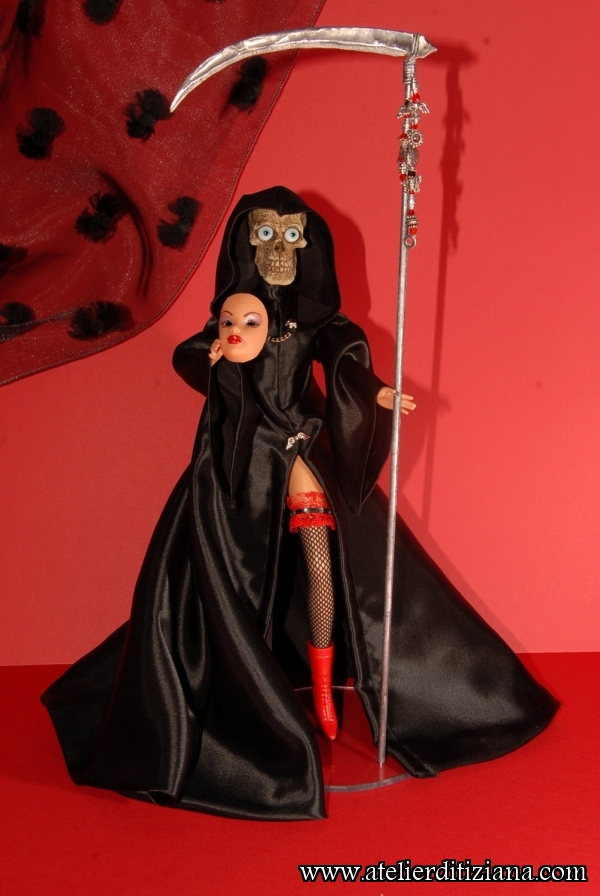 Category: Contest

OOAK Barbie
"FACE OFF: The other side of Barbie".

Created for the participation in the 5th edition of "Bambole a Roma" on April 11th 2010 in Rome.
Theme: "The others: the dark side of the dolls".
The dress, entirely made by hand, is in black satin and is composed of a long and wide coat and a hood.

The eyes of the skull were made with flame worked Murano glass.

The sickle was created with cast tin poured in a mold made from wood and decorated with Swarovski and various metal parts.

The Barbie's face in the right hand of the doll has a total repaint .
Click on any image to view a larger version of it.