---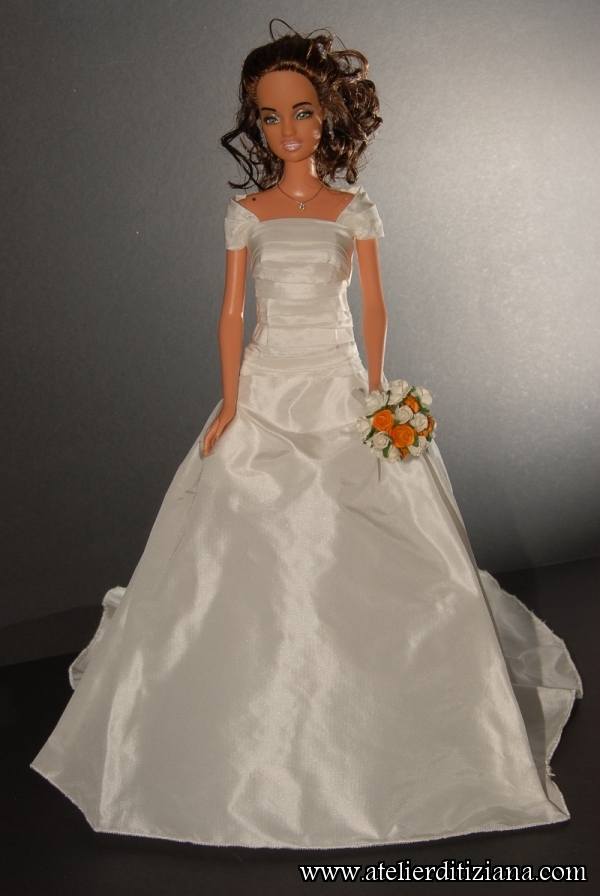 Category: Wedding, Likeness, Commissioned

OOAK Barbie re-coiffed with total repaint.
The face and the dress were commissioned from photographs.

The dress, entirely made by hand, is made of fine milk-white pure silk taffeta.
The skirt is broad and has a train that has numerous drapes. The underskirt is made up of 8 layers of white tulle. The bodice, also in taffeta, is finished on the back by a row of half-pearls in ivory.

The hair, originally smooth, has been curled and adorned with ivory beads and little flowers created using Swarovski rhinestones .
The bouquet is composed of white buds and white and orange roses.
The earrings were made with molten metal and covered with silver glitter. The necklace was created with silver metallic wire and a Swarovski rhinestone.
Click on any image to view a larger version of it.