---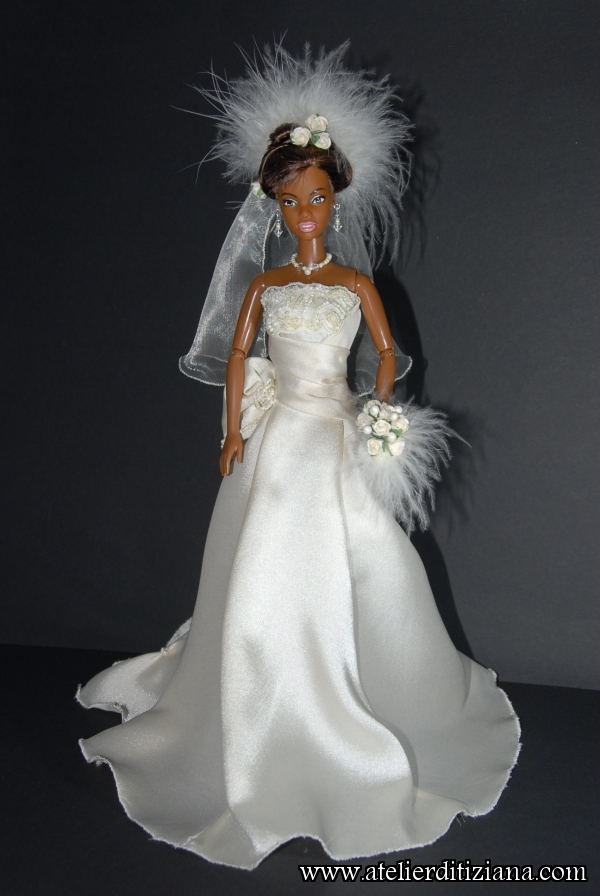 Category: Wedding

OOAK Barbie bride re-coiffed with a completely repainted face with professional acrylic colors.

The dress, entirely made by hand, is in shining cream-colored satin.
The bodice is embellished with hand-embroidered lace with white / pearl / cream beads; the skirt is broad and has a train decorated with the same beads on the bodice.
A tall sash at the waist finishes the dress forming a curl adorned with beads on its side.

The veil is in glossy cream-colored organza.

The hairstyle and the bouquet were created with marabou and cream-colored roses.

The earrings and the necklace were made using Svarowski crystals and beads.
Click on any image to view a larger version of it.