---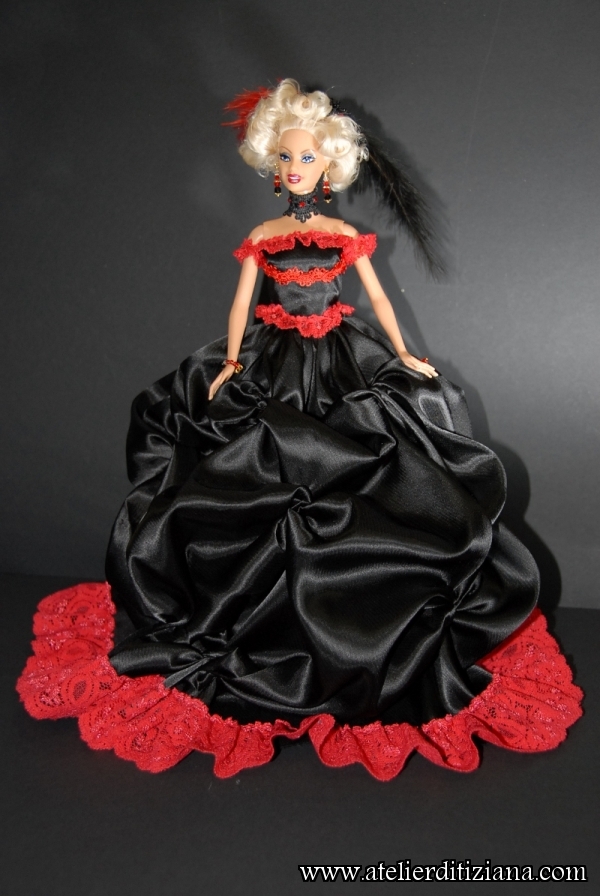 Category: Retro, Commissioned

Retro OOAK Barbie re-coiffed and repainted with professional acrylic colors.
Made on commission.

The dress (entirely made by hand) in black satin, has a very wide skirt with numerous gathering points and is edged with red lace. The bodice, also in satin, is decorated and finished with trimmings and red lace.

The hair, originally smooth, has been curled and adorned with coordinated feathers in the colors of the dress and a small black headdress in organza, rocailles and sequins.

For the earrings, the necklace, the bracelet and the ring Swarovski crystals, rhinestones and corals were used.
Click on any image to view a larger version of it.