---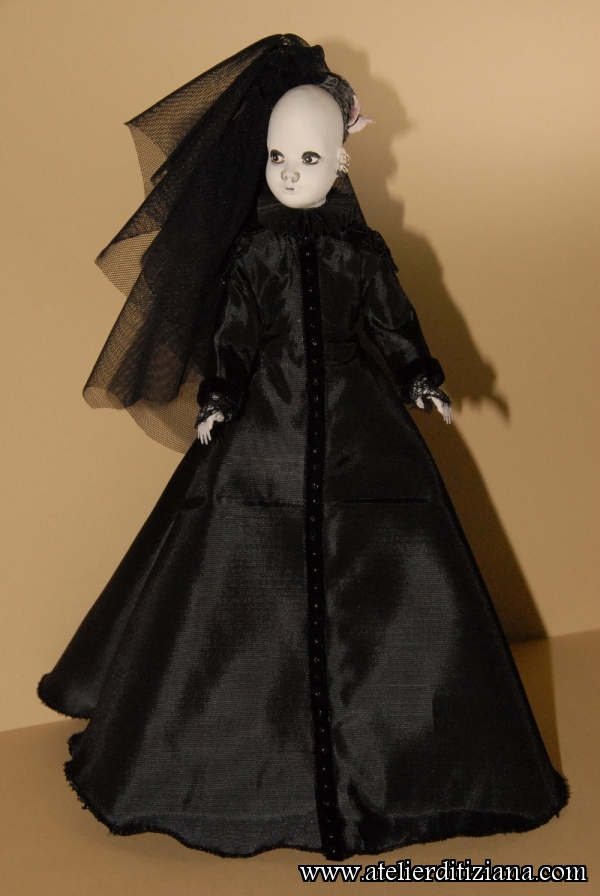 Category: Character, Likeness, Commissioned

OOAK Skipper "Anna Varney Cantodea" re-coiffed and with total repaint.
The face and the dress were commissioned by photographs of the German singer.

The dress, entirely made by hand, is in black taffeta and velvet with hotfix metal applications as buttons.

The bun is made of wool threads of different shades of gray and decorated with a lace butterfly created by hand.

The head , after the removal of the original hair, has been remodeled with putty and painted with white acrylic.

Nails made from paper subjected to a hardening process were applied to the hands.
Click on any image to view a larger version of it.