---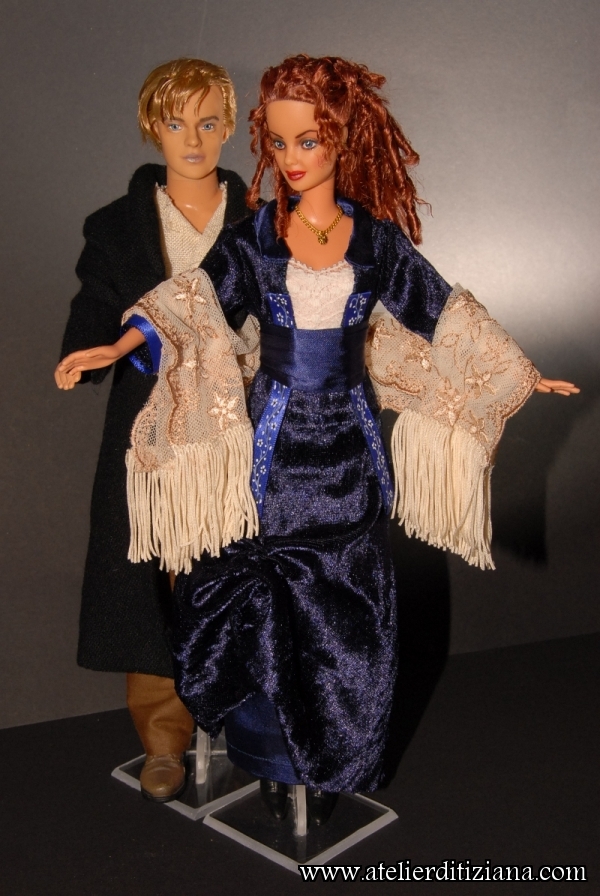 Category: Character, Likeness, Commissioned

"Jack and Rose" from the Titanic movie, made on commission, re-coiffed and with faces completely repainted with acrylic colors and professional pigments.

The dress Rose wears has a blue / purple satin underskirt (same fabric with which the collar of the jacket and the sash were made for her waist), a skirt and a night blue velvet jacket.
A blue / purple satin ribbon has been used to finish the sleeves and the front of the jacket; for the latter the ribbon has been painted by hand.
The shawl is embroidered tulle, with fringes applied.
The necklace and the earrings were created using golden chain, metal findings and beads.
Jack is wearing pure cotton trousers and a linen shirt.
A light woolen fabric was used for the coat.
Click on any image to view a larger version of it.