---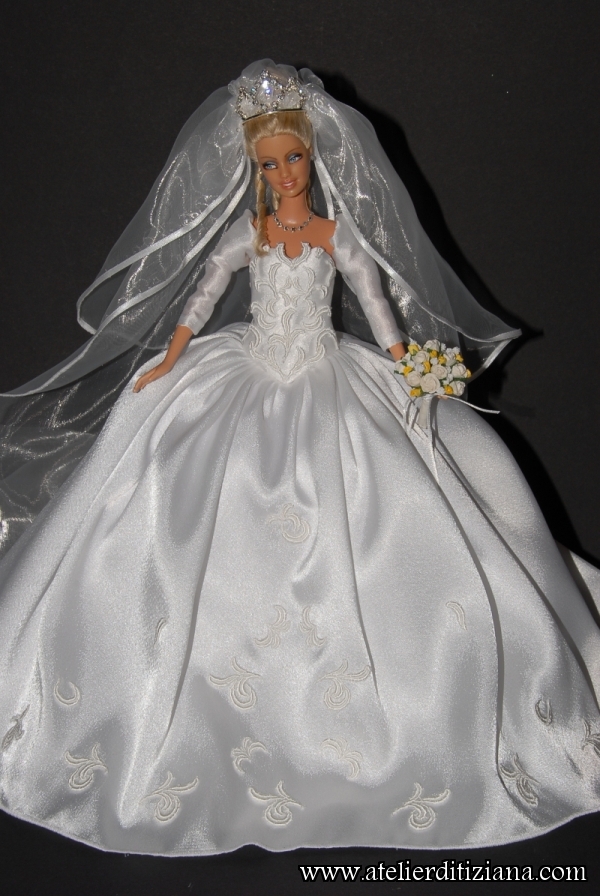 Category: Wedding, Commissioned

OOAK Barbie bride, commissioned by photography, re-coiffed and with face completely repainted with acrylic colors and professional pigments.

The dress, entirely made by hand, is in white silk satin and has three petticoats, two in satin and one in rigid tulle.
The front of the skirt and the bodice are adorned with shiny white macramé carved and applied by hand.
The veil is in soft white glossy organza.

The bouquet was created with white roses, yellow rosebuds and white mist.

The collier was made with Swarovski rhinestones as well as earrings.

The hairstyle is enriched with a rhinestone tiara.
Click on any image to view a larger version of it.