---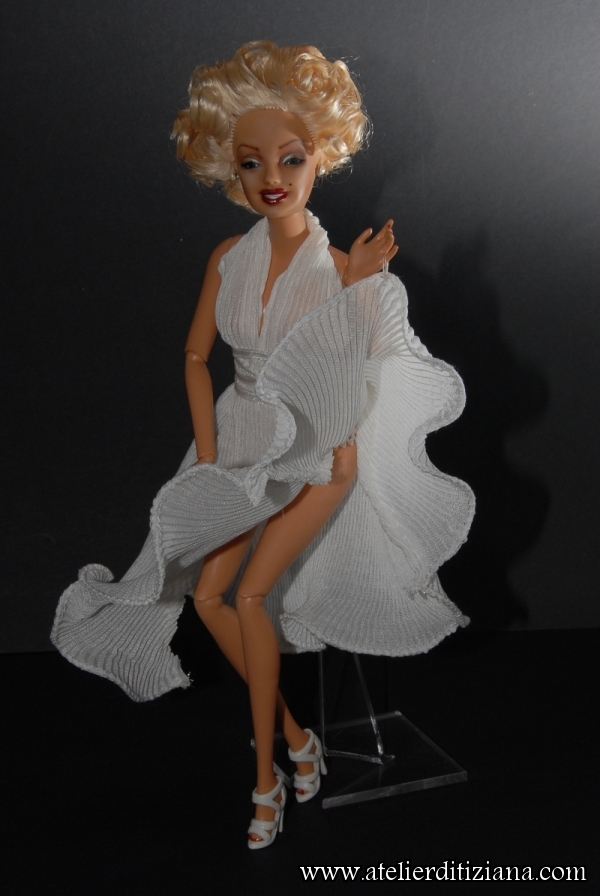 Category: Character, Likeness, Commissioned

Fashionistas OOAK BArbie "Marilyn Monroe"
re-coiffed and with total repaint made with acrylic colors and professional pigments.

Made on commission by photographs.

The dress, entirely made by hand, is in white pleated fabric adorned with satin ribbons.

For the earrings I used half Swarovski pearls and silver decorations.
Click on any image to view a larger version of it.