---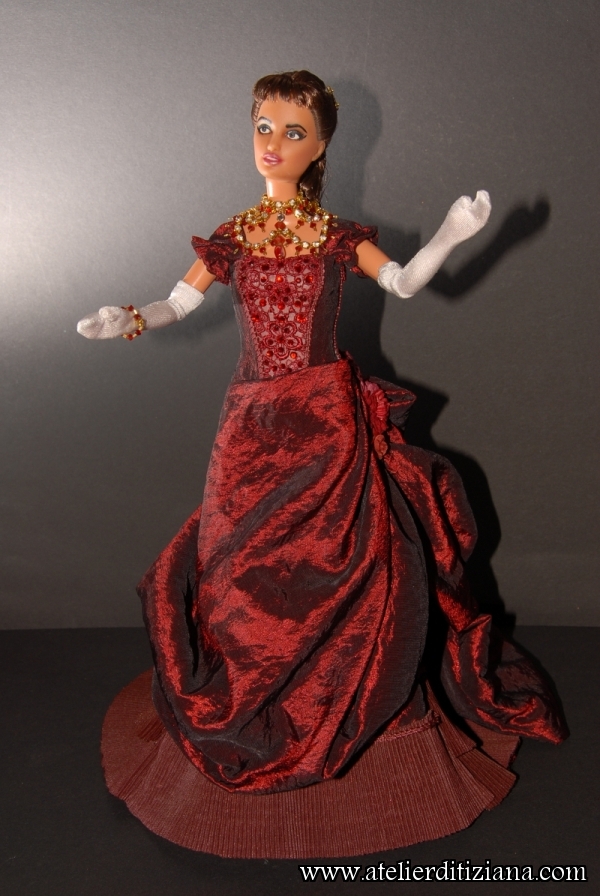 Category: Retro, Character, Likeness

OOAK Barbie "Maria Callas"
re-coiffed and with total repaint made with acrylic colors and professional pigments.

Made from photographs.

The dress, entirely made by hand,is in burgundy taffeta and has a dark red taffeta underskirt.
The skirt and the overskirt are in iridescent burgundy taffeta.
The drapery of the overskirt is decorated with flowers of different shades of burgundy and red. The flounces that adorn the hem of the skirt were made of pleated fabric.

The bodice has been created with burgundy chiffon, taffeta and macrame lace and subsequently decorated with two-toned red Swarovski rhinestones.

The necklace was made using rhinestones and Swarovski bicones. For the bracelet I used golden rocailles and Swarovski bicones.
Click on any image to view a larger version of it.