---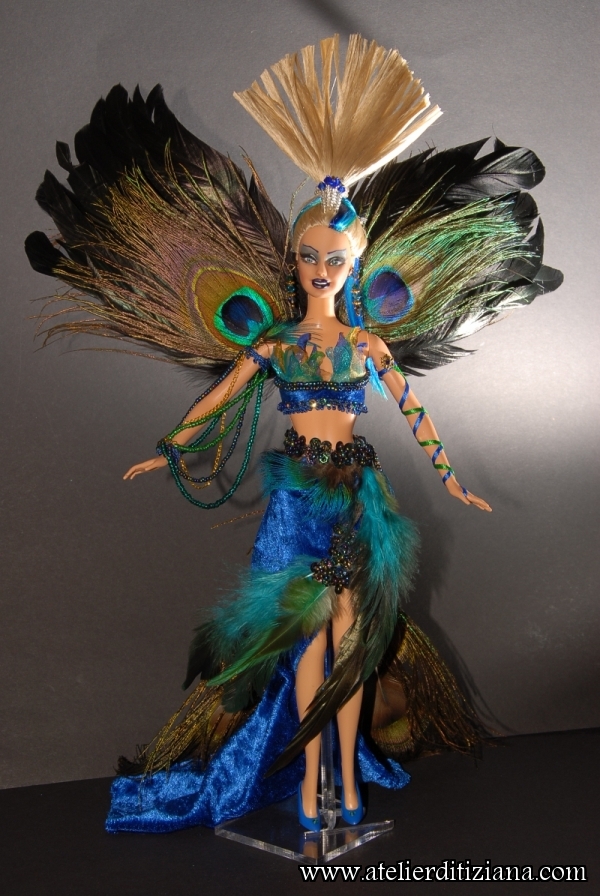 Category: Fantasy, Contest, Commissioned

"PEACOCK" Italian Doll Convention 2012.

Fantasy OOAK Barbie "Peacock"
made on request for the organizers of the Italian Doll Convention 2012 to be one of the centerpieces of the gala dinner.

The skirt is in light royal blue velvet and is enriched with feathers and shimmering sequins in the colors of the peacock.
The bodice, created with velvet and organza petals, has been decorated with mini sequins and rocailles in the same shades used for the various accessories.

On the back of the skirt there is a "tail" made of real peacock feathers.
These were also used to create the "wings".

This OOAK has undergone a total repaint and partial rerooting.
The hairstyle is enriched with Swarovski crystals and reocailles.

The earrings were created with Swarovski bicones and metal decorations.
Click on any image to view a larger version of it.