---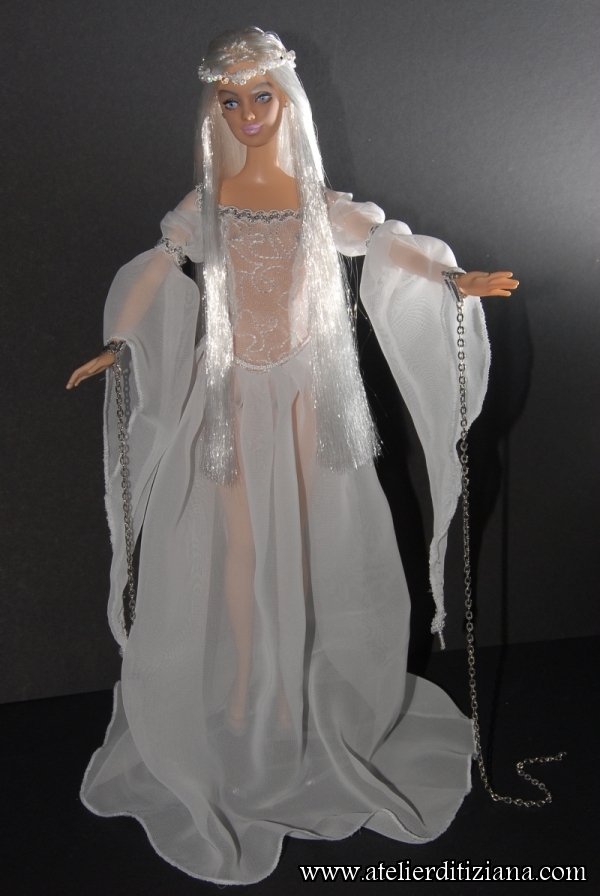 Category: Fantasy, Commissioned

Fantasy OOAK Barbie "Ghost", made to order.

Complete Repaint made with professional acrylic colors and pure pigments.
Complete Rerooting made with Moonlight nylon hair color.

The dress, entirely made by hand, is in white voile finished with white and silver-white trimmings and rocailles.
The bodice has been created with embroidered white voile.
The sleeves, created with the same voile used for the skirt, are decorated with rocailles "aurora borealis".

The coronet has been realized with rocailles, beads and iridescent micro bubbles.
The earrings are Swarovski rhinestones.
The chains are in silver metal and the bracelets have been created with an embossed aluminum metal sheet.
Click on any image to view a larger version of it.