---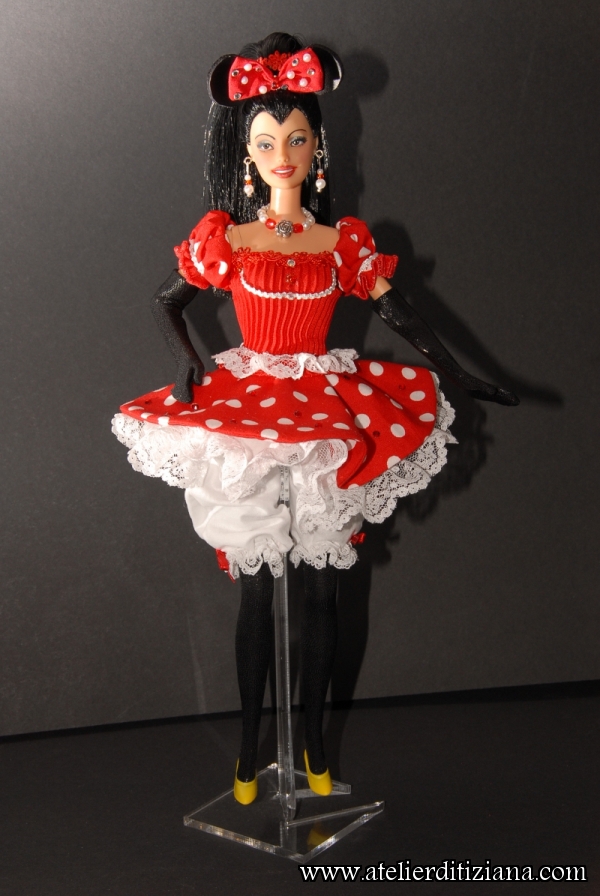 Category: Character, Commissioned

OOAK Barbie "Minnie"

Made to order.

Complete repaint and rerooting.
The dress, entirely made by hand, is composed of a bodice finished with trimmings and lace; of a white cotton underskirt adorned with white lace and a red cotton skirt with white polka dots embellished with red Swarovski rhinestones. The culottes are made of white cotton and enriched with lace and satin ribbons. The bow on the head was made of red cotton and decorated with Swarovski rhinestones and half-pearls.
The necklace and earrings were created with Swarovski crystals and white beads.
For the hairstyle further holes have been made on the head and on the forehead to recreate the classic "pointy" shape typical of Minnie and for the rerooting "black magic" nylon hair has been used.
All the rhinestones used are Swarovski.
Click on any image to view a larger version of it.