---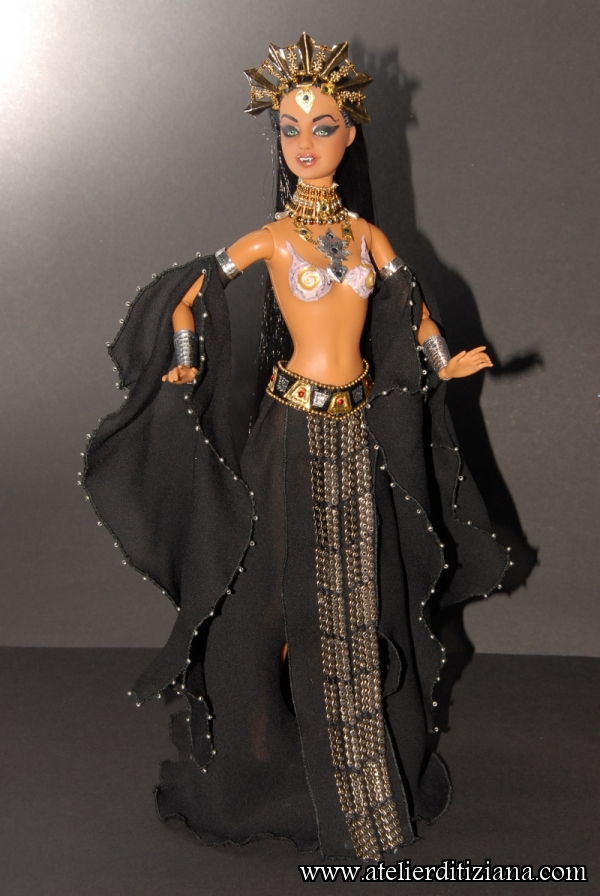 Category: Fantasy, Character, Likeness, Commissioned

OOAK Fashionistas Barbie "Akasha" from the movie "The Queen of the Damned".

Made on commission.

Complete Repaint and Total Rerooting.

The skirt is made of silk cady and the sleeves, also in silk cady, are adorned with silver-colored rocailles.

All the jewels, entirely handmade, were created with rocailles, Swarovski rhinestones and embossed metal.

The bra is made of embossed metal foil and then painted as well as the belt that was completed with red metal applications and golden chains.
Click on any image to view a larger version of it.