---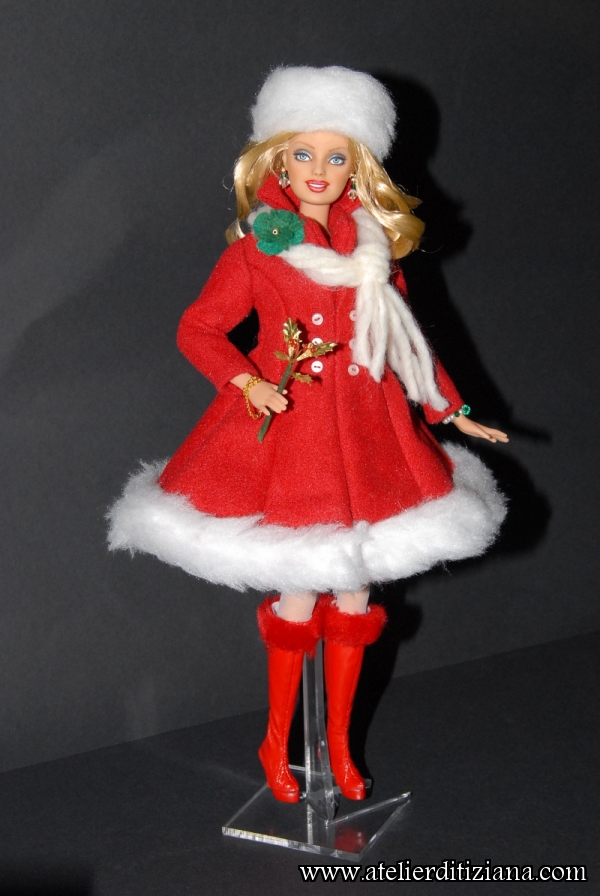 Category: Holidays, Commissioned

OOAK Barbie "Holiday".

Made on commission.
Complete Repaint.

The coat was made with red cloth and decorated with white fur.

The scarf was created with white wool and has been enriched with a floral decoration made of green felt of two shades of color.

To create the fur hat I used white cloth and fur.

The jewels, entirely made by hand, were created with rocailles, beads, Swarovski crystals and golden chain.

The holly was made with embossed golden metal sheet and then decorated with red beads.
Click on any image to view a larger version of it.