---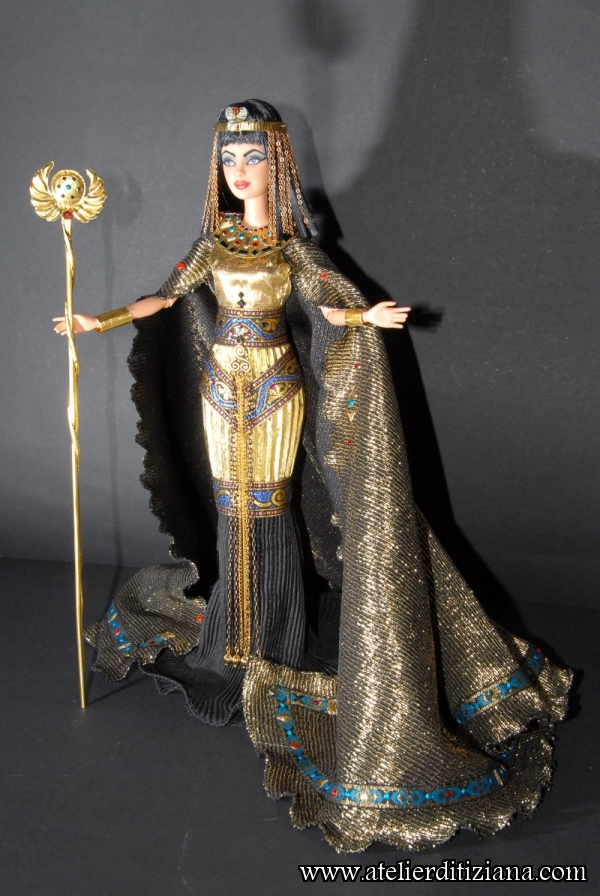 Category: Character, Historical, Commissioned

OOAK Fashionistas Barbie "Cleopatra".

Made to order.

Complete Repaint.

The dress, entirely made by hand, is composed of a golden bodice and a skirt in gold and black pleats decorated with navy blue / fuchsia / gold lurex ribbon and Swarovski rhinestones. The front of the dress has a decoration with gold and black chains.
The coat is made with pure silk and lurex fabric and adorned with gold / turquoise / black trimmings, Swarovski rhinestones and metal rhinestones.

All the jewels, as well as the scepter, are entirely hand made and were created with embossed metal and subsequently embellished with Swarovski rhinestones, metallic rhinestones and golden chains.
Click on any image to view a larger version of it.