---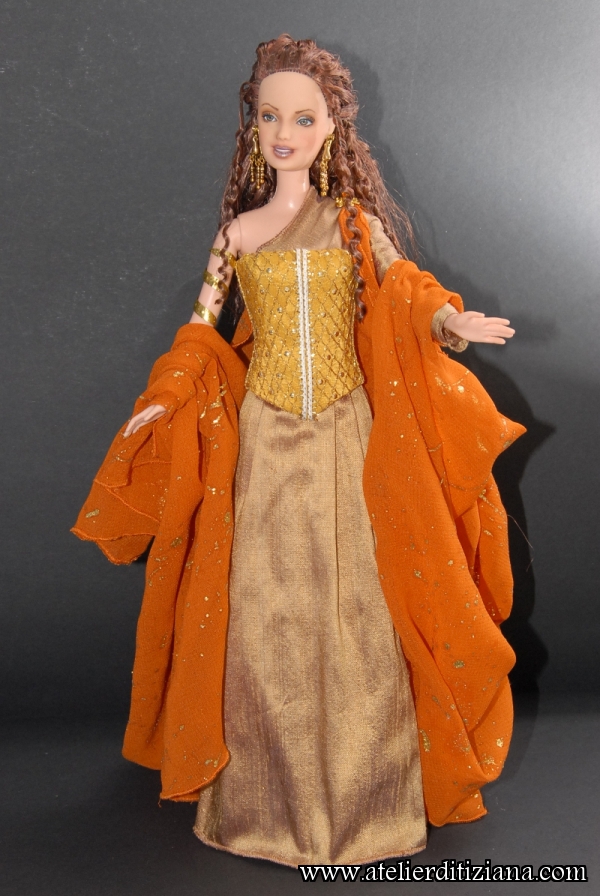 Category: Character, Likeness, Historical, Commissioned

OOAK Barbie "Imperial Rome".
Complete Repaint made with professional acrylic colors and pure pigments.

The dress, entirely made by hand, is in pure bronze silk shantung.
The bodice, made with the technique of papier-mache, is in antique gold taffeta covered with a fine golden net and decorated with trimmings and golden metallic rhinestones. The drape is in terracotta colored chiffon and hand painted with gold paint for cloth .

All jewels are entirely handmade. The bracelet was created with embossed golden metal; the earrings were made with metallic wire, beads and small metal parts.
Click on any image to view a larger version of it.