---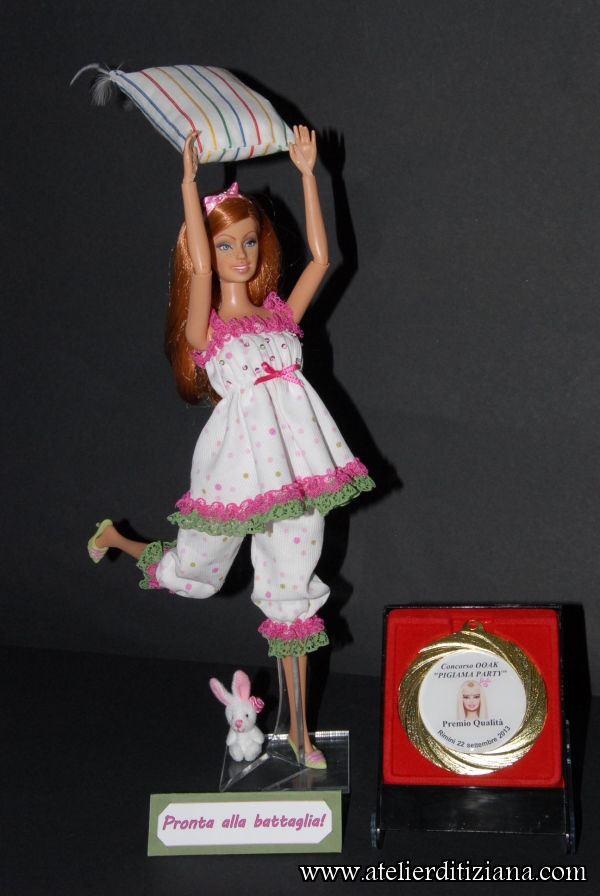 Category: Contest

OOAK Fashionistas Barbie
"Ready to battle!"

Winner of the "Quality Award"

at the 10th edition of the Fashion Dolls Convention of Rimini on 21/22 September 2013.
Theme: "PAJAMA PARTY"

Total Repaint.
The dress, in pure cotton and entirely made by hand, is a pair of pajamas made of baby dolls and long culottes both finished with lace.
The bodice is enriched with mini sequins and beads of the same nuances of the fabric and lace.
The cushion has a metal structure inside to make the "throwing" pose possible and is made of light cotton decorated with metallic rhinestones that act as buttons and tiny feathers coming out from it.
Click on any image to view a larger version of it.