---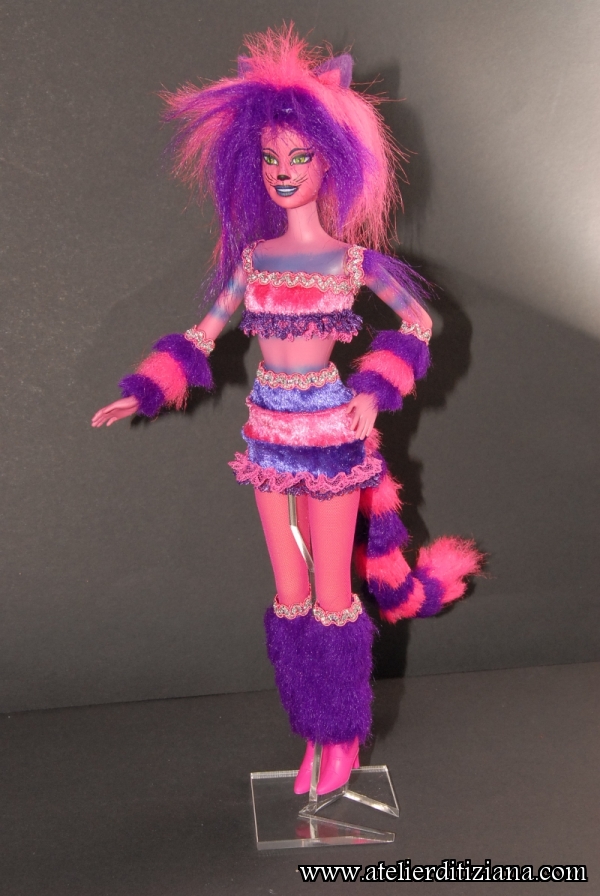 Category: Fantasy, Character, Commissioned

OOAK Barbie "Cheshire Cat"

Made to order.

Complete Repaint.

The Barbie has been airbrushed with fuchsia and purple colors to create the characteristic "striped" effect.
The wig has been made with faux fur, as well as the sleeves and the knee-highs.

The same fur is also used to create the tail.
The skirt and the top are in velvet decorated with fuchsia and purple lace.

The ears were created with purple and fuchsia felt.
Click on any image to view a larger version of it.