---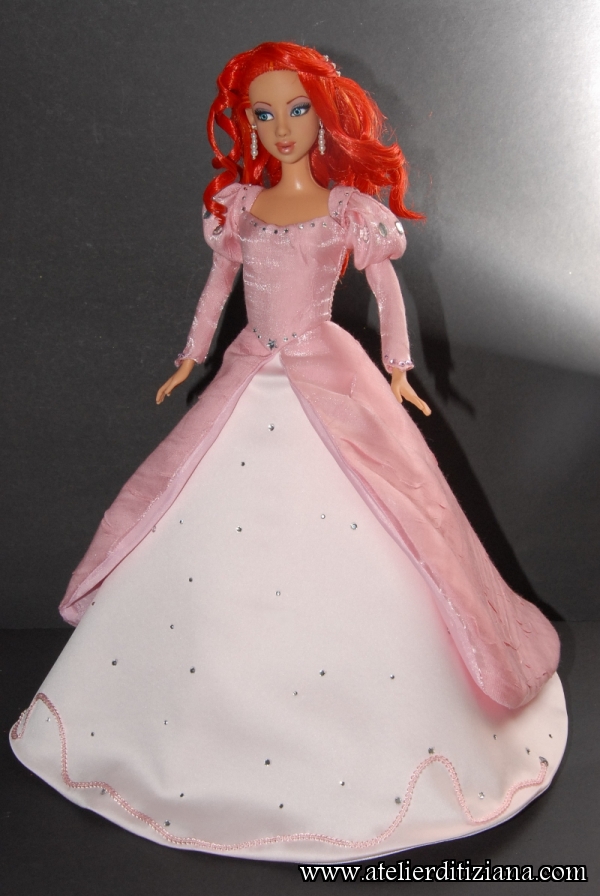 Category: Fantasy, Character, Likeness, Commissioned

OOAK Barbie "Ariel", the little mermaid.

Complete Repaint.

Made to order.

The dress, entirely made by hand, is composed of a skirt in soft semi-glossy pink satin and an overskirt in translucent pink taffeta.

The bodice, made with the technique of papier-mache, is in taffeta (the same used to make the overskirt and the sleeves).

The whole dress is embellished with Swarovski crystals and rhinestones.
The earrings and clasp were made with small metal parts and beads.
Click on any image to view a larger version of it.