---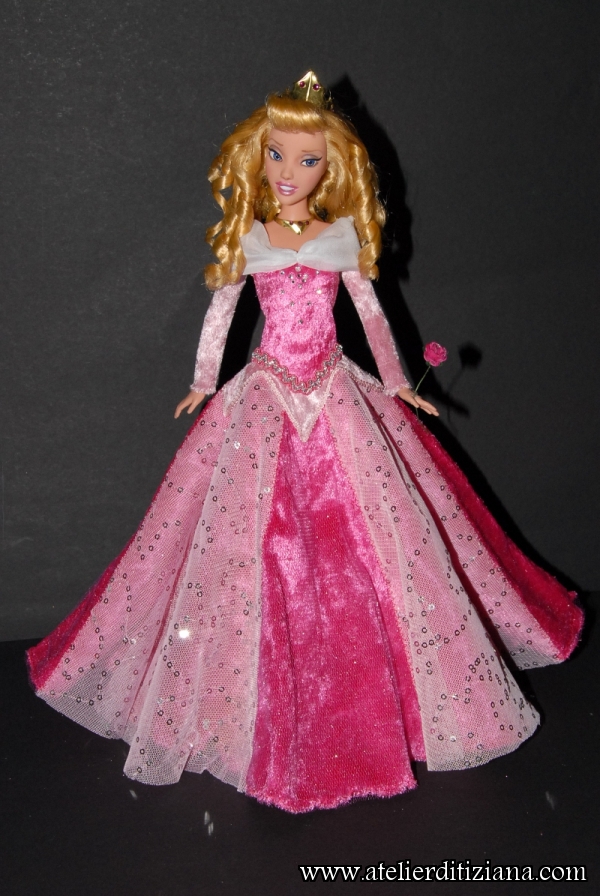 Category: Fantasy, Character, Likeness, Commissioned

OOAK Barbie "Sleeping Beauty".
Complete Repaint.
Made on commission.
The dress, entirely made by hand, is composed of a fuchsia velvet skirt, a glittery fuchsia tulle overskirt and inserts in pink tulle with silver sequins applied.
The sleeves are in pink velvet as well as the belt at the waist. The bodice is in fuchsia velvet decorated with trimmings and Swarovski rhinestones.

The chaplet and the necklace were made with embossed golden lamina embellished with purple Swarovski rhinestones.
Click on any image to view a larger version of it.