---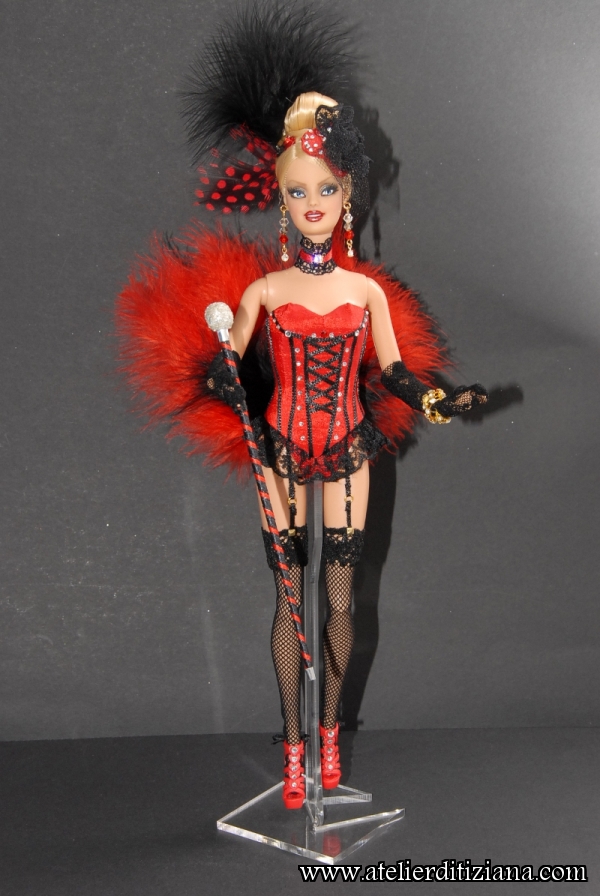 Category: Commissioned

OOAK Fashionistas Barbie"Burlesque".

Made to order.

Complete Repaint.

The bodice was made with the technique of papier mache, then was covered with red taffeta finished with black satin ribbons and finally embellished with Swarovski rhinestones and lace.
The back of the body is adorned with black and red marabou feathers.
The sandals are embellished with Swarovski clear rhinestones.
The stick was made with satin ribbons and silver glitter.
The hairstyle is enriched with feathers, roses and a cap in red taffeta, decorated with black lace, tulle and Swarovski rhinestones.

The jewels were created with Swarovski rhinestones and lace.
Click on any image to view a larger version of it.