---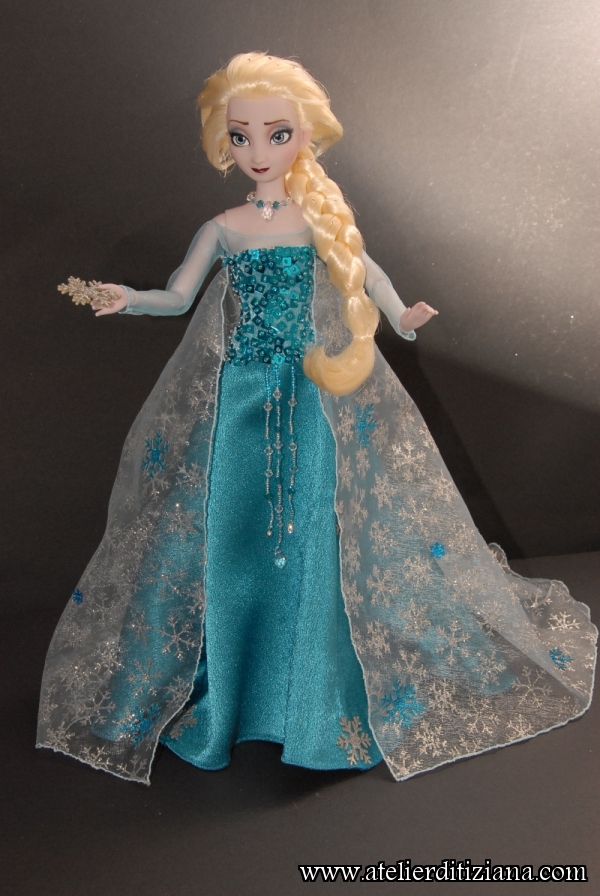 Category: Fantasy, Character, Likeness

Frozen "Elsa" OOAK doll.

Total Repaint.

The dress, entirely made by hand, is composed of a skirt in shiny light-colored satin with silver snowflakes, a light blue velvet bodice completely hand-embroidered with sequins and beads, and a light blue organza blouse.

The mantle is in organza decorated with snowflakes in light blue glitter.

On the front of the skirt there is a decoration made of beads and Swarovski crystals.
< br> The necklace was created with Swarovski crystals of the same shades of dress and accessories.
The hairstyle has been enriched with silver-lined crystal beads.
Click on any image to view a larger version of it.