---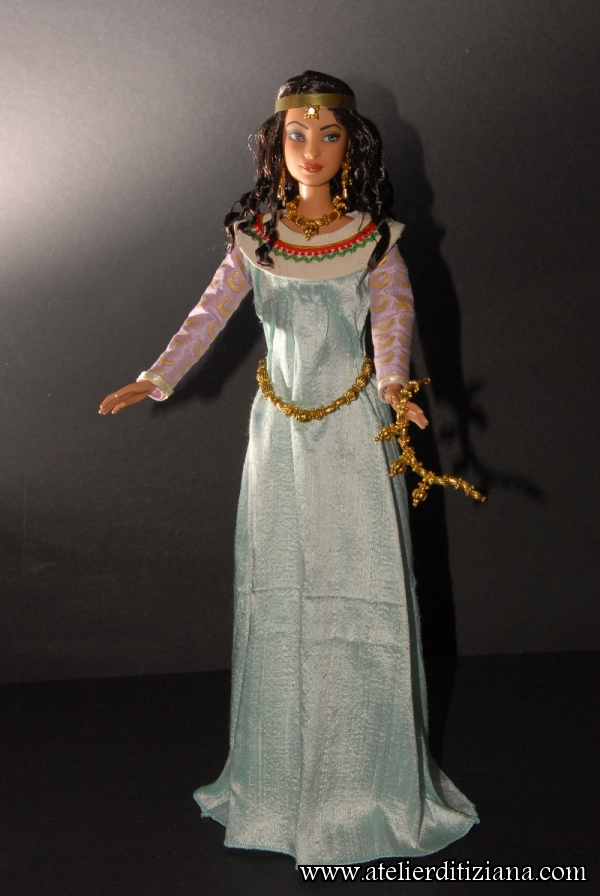 Category: Likeness, Historical, Commissioned

OOAK Barbie "Phoenician".

Made to order.

Total repaint made with professional acrylic colors and pure pigments.

The dress, entirely made by hand, is composed of a shantung tunic in pure silk with a light green color and a shirt in lilac taffeta printed by hand with gold-colored paint.
The collar is made of cotton and colored trimmings.

All jewels are entirely made by hand using golden metal decorations.  
Click on any image to view a larger version of it.