---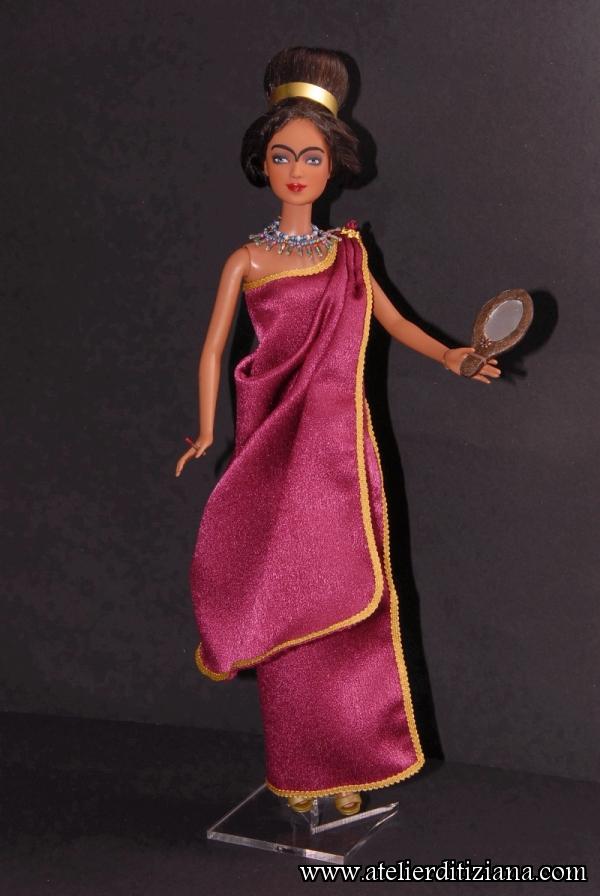 Category: Likeness, Historical, Commissioned

OOAK Barbie "Sumerian".

Made to order.

Total repaint made with professional acrylic colors and pure pigments.

The dress, entirely made by hand, is composed of a tunic and one-shoulder drape in semi-gloss cherry-colored satin, finished with antique gold trimmings.

The mirror and the lipstick were made by hand. The first was created with cardboard and silver-colored foil; the second with wood.

To create the necklace I used beads of various colors.
Click on any image to view a larger version of it.