---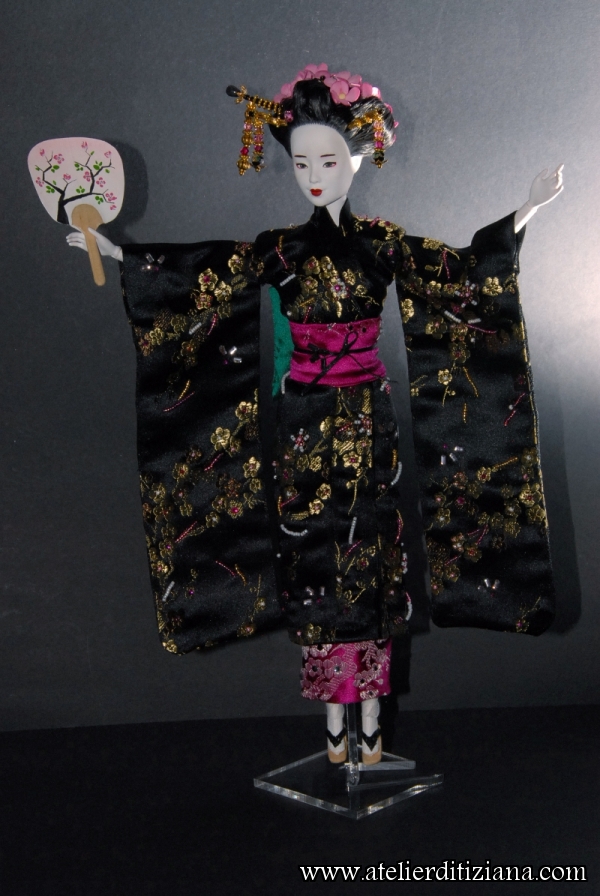 Category: Ethnic, Commissioned

OOAK Barbie "Geisha".

Made to order.

Total Repaint.

The body was colored with the airbrush.

The kimono, entirely hand-made with brocade satin with Japanese print, hand-embroidered with Swarovski rhinestones and coral, is accompanied by the obi (belt) made of fuchsia satin as the skirt, and knotted according to the traditional technique "taiko" around the typical "makura" cushion created with pure silk shantung.

The typical "ofuku" hairstyle is enriched with flowers and decorations created with gold-colored metallic findings and Swarovski crystals in the nuances of the dress.

The typical "okobo" sandals have been hand-carved in Swiss pine wood.
The fan is in paper and wood, hand painted.
Click on any image to view a larger version of it.