---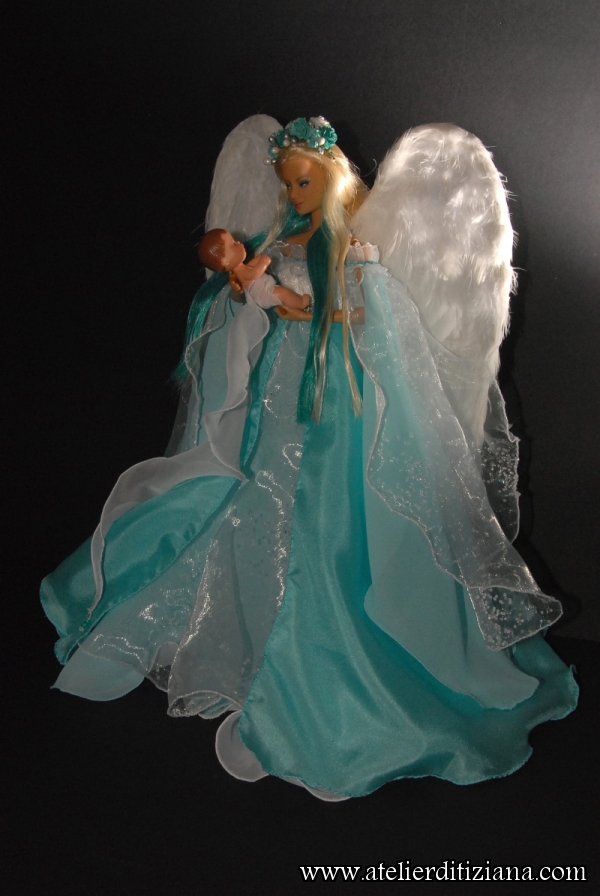 Category: Fantasy, Commissioned

OOAK Barbie "Angel with child"

made to order.

Both angel and child have a complete repaint.

The dress, made entirely by hand, is composed of a bodice in crushed white velvet finished with organza and trimmings, 3 skirts (two in voile and one in decorated organza) and an overskirt in pure water-green shiny silk.
The sleeves are made of water green voile and decorated white organza.
The wings were created by hand with real feathers.

The chaplet is made up roses and pistils.
Click on any image to view a larger version of it.