---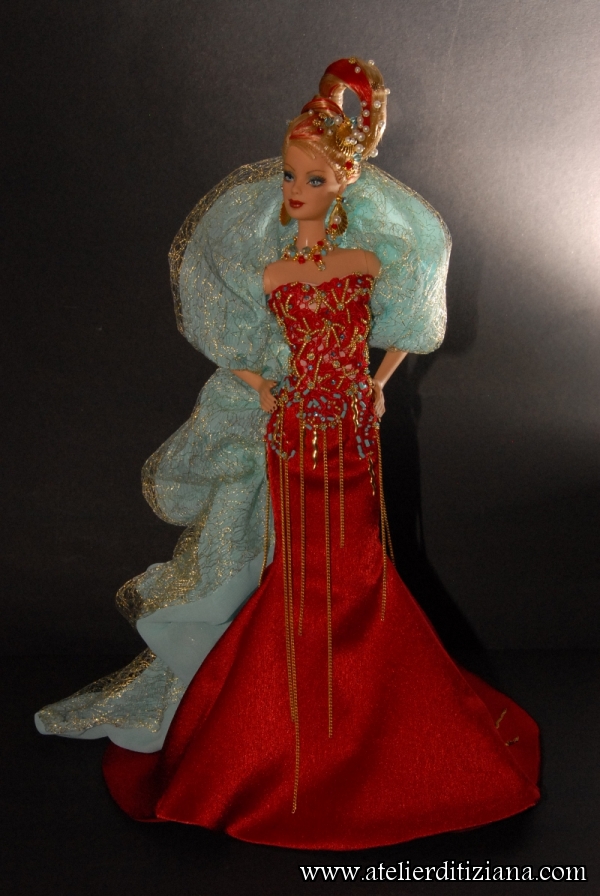 Category: Soirée

OOAK Top Model Barbie "Queen of the corals".
Re-coiffed and with total repaint.

The dress, entirely made by hand, is in red shiny silk cadì.
The bodice is in red lace and is entirely hand-embroidered with Swarovski rhinestones, corals, gold metallic applications and golden chains.
The stole, which symbolizes the sea, is in gold mesh and green chiffon.

The hairstyle is enriched with Swarovski crystals, pearls, beads and gold metallic applications in the same shades of the dress and accessories.
The necklace was created with Swarovski crystals and pearls; for the earrings I used Swarovski crystals, Swarovski rhinestones, pearls and shells in golden metal.
Click on any image to view a larger version of it.