---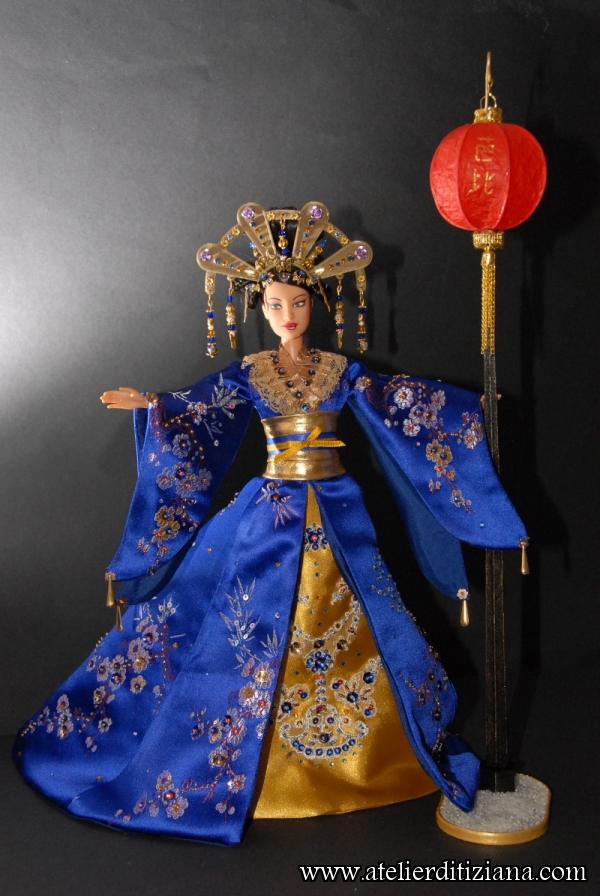 Category: Ethnic, Commissioned

OOAK Barbie "Chinese", made to order.

Total repaint.

The dress, entirely made by hand, is royal blue shiny brocade satin.
The petticoat, made of shiny satin in antique gold, is decorated with light gold lace applications entirely hand-embroidered with sequins, Swarovski rhinestones and beads in shades of light blue, blue, bronze, gold and copper. The kimono is hand embroidered with Swarovski rhinestones, beads and sequins.
The hairstyle, particularly elaborate, is completed by an ornament, designed and produced specifically for this ooak, embellished with Swarovski rhinestones, small metal parts, Swarovski crystals, pearls cloisonne and beads.

The lamp-post with the typical Chinese lantern has been designed and made specifically for this Barbie.
Click on any image to view a larger version of it.