---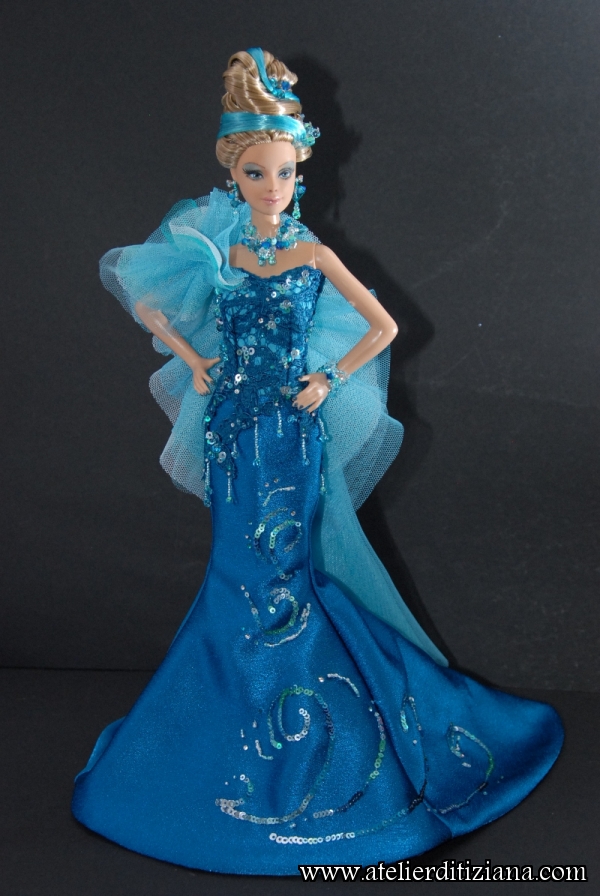 Category: Soirée

OOAK Top Model Barbie "Queen of the Waters".
Partial re-rooting with total repaint.

The dress, entirely made by hand, is in silk cadì and petrol-colored lace.
The bodice is in lace and is entirely hand-embroidered with Swarovski rhinestones, beads, sequins and glass drops, in the various nuances of blues and greens.
The skirt is enriched by a fine design of mini sequins (hand embroidered) to symbolize the waves.
The stole is composed of several layers of blue and green tulle.

The hairstyle is enriched with Swarovski crystals and glass drops of the same colors of dress and accessories.

The necklace, the earrings and the bracelet were created with Swarovski crystals, beads and glass drops.
Click on any image to view a larger version of it.