---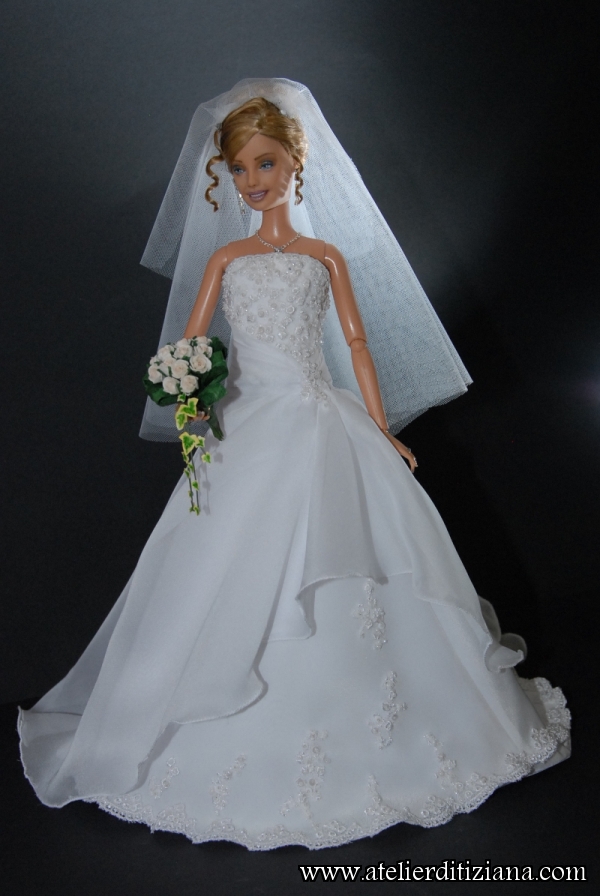 Category: Wedding, Likeness, Commissioned

OOAK Fashionistas Barbie bride.

Made on commission.
Total repaint performed with acrylic colors and pure pigments.

The dress, entirely made by hand, is in satin and voile and is composed of a semi-glossy satin petticoat, a hand-embroidered satin skirt with lace, sequins and beads of various shades of white, both on the hem and on the front part, and of a voile overskirt revived at the waist and enriched with an application of lace, sequins and beads.
The bodice was made by applying pieces of lace subsequently embroidered with sequins and beads also in different shades of white.

The bouquet is made of hand-colored roses and handmade ivy branches.

Swarovski rhinestones were used for earrings and necklace.
Click on any image to view a larger version of it.