---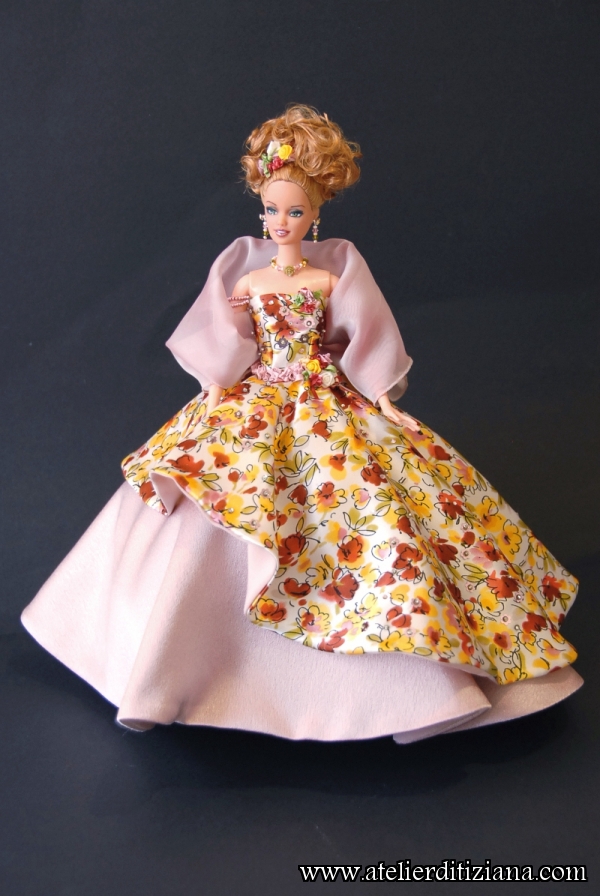 Category: Soirée, Commissioned

Retro OOAK Barbie, on commission.

Total repaint.

The dress, entirely made by hand, is made of a skirt in antique pink silk cady and a pure silk overskirt in fantasy.
The bodice is made with the same silk of the overskirt and , like this one, is enriched with Swarovski rhinestones, beads and sequins.
Both the bodice and the waistline of the skirt are adorned with applications made with small strips of pure silk.
The hairstyle presents a decoration with colored silk ribbons and satin roses of the same nuances of the dress and of the various applications.
The stole is in antique pink voile.

The necklace and the earrings have been made with Swarovski bicones, beads and a small resin rose.
Click on any image to view a larger version of it.