---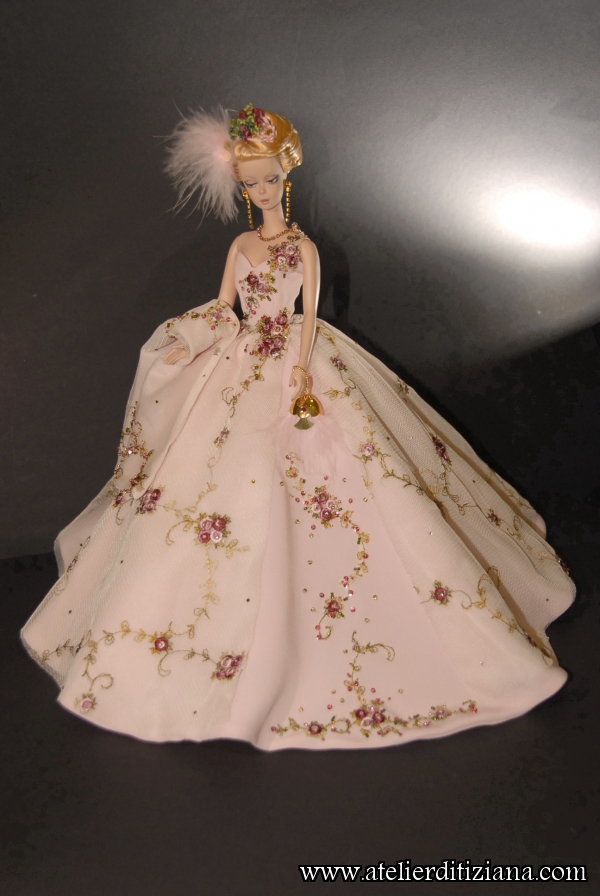 Category: Soirée

Barbie Silkstone OOAK "Delicatesse"

Re-coiffed and with total repaint.

The dress, entirely made by hand, is in light cady of pink pure silk and tulle.
The wide skirt is embellished with embroidery made with Swarovski rhinestones, beads and sequins. The overskirt in embroidered tulle is enriched with Swarovski rhinestones.

The stole was made of pure pink silk cady (the same used for the skirt and bodice) and embroidered tulle, adorned with sequins, beads and Swarovski rhinestones.

The clutch bag, in golden metal, is adorned with Swarovski rhinestones and pink marabou.

The cap is in silk and is decorated with pink marabou and small ribbons of pure silk in the same nuances of the embroideries on the dress and the other decorations.
Click on any image to view a larger version of it.