---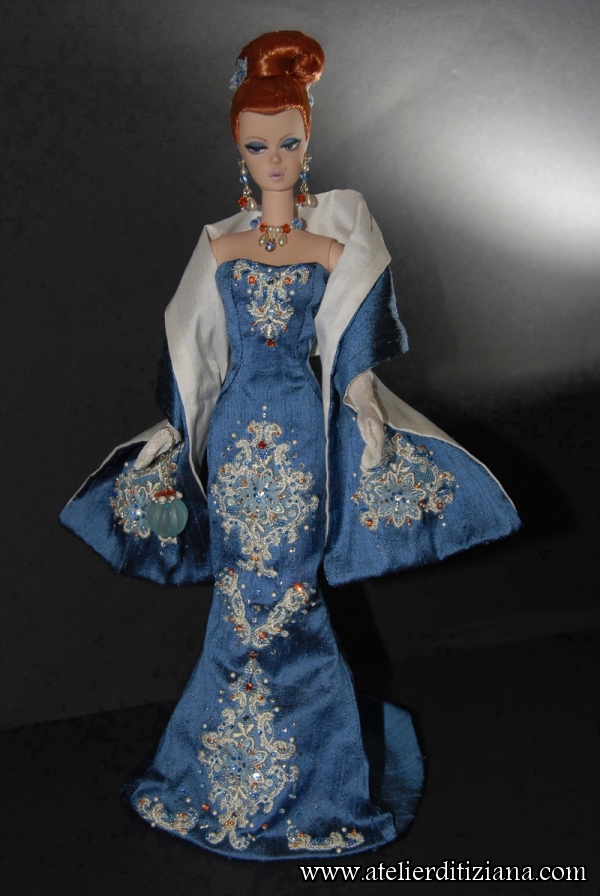 Category: Soirée

OOAK Silkstone Barbie "Finesse" (based on a Happy go lightly silkstone).

Total Repaint.

The dress, entirely made by hand, is in shantung of pure "sugar paper" blue and milk white silk.
The entire dress and the stole are decorated with hand-applied lace subsequently embroidered (entirely by hand) with Swarovski rhinestones, sequins, half pearls and beads.

The clutch bag is enriched with Swarovski rhinestones and half pearls.

The hairstyle is completed by two elegant decorations made with small flowers in organza (the same as those on the dress and on the stole) adorned with blue and clear Swarovski rhinestones.

The necklace and the earrings were created with Swarovski crystals nad pearls.
The pearl white sandals are decorated with Swarovski rhinestones.
Click on any image to view a larger version of it.