---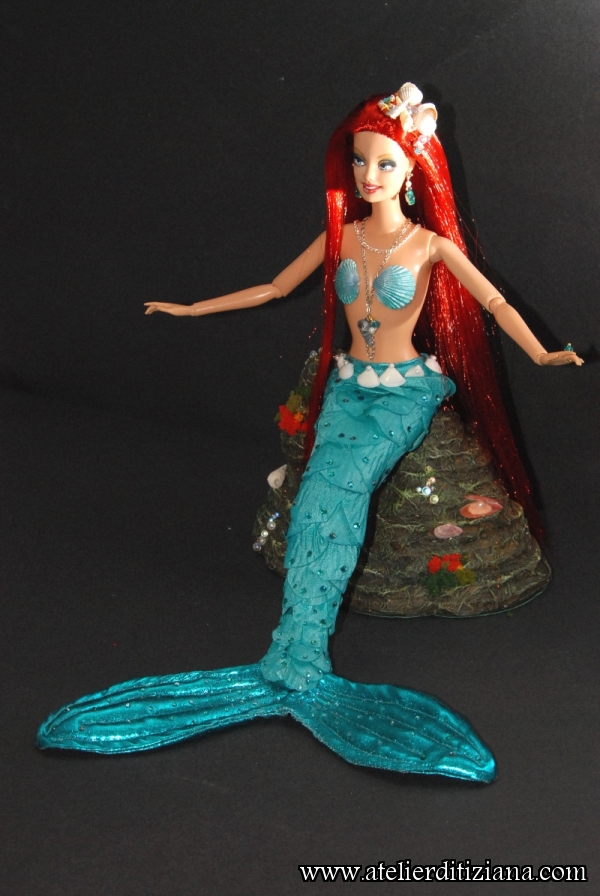 Category: Fantasy, Character, Commissioned

OOAK Fashionistas Barbie "Ariel".

Made to order.

Complete repaint and total rerooting.

The tail is made of shiny elastic fabric in octane color, to which were then applied, entirely hand-sewn, many "silk scales" of different sizes subsequently enriched with Swarovski rhinestones of various shades of green and blue.
Real seashells, hand-painted with pigments and acrylics, were used for the breast to match the colors of the tail.
The jewels were made with silver-colored chains, Swarovski crystals and authentic seahells.

The decoration that adorn the hair has been created with real seashells, micro-pearls of iridescent glass and golden metallic decorations.

The rock is made entirely by hand, painted with acrylic colors and decorated with real seashells, colored moss and glass pearls.
Click on any image to view a larger version of it.