---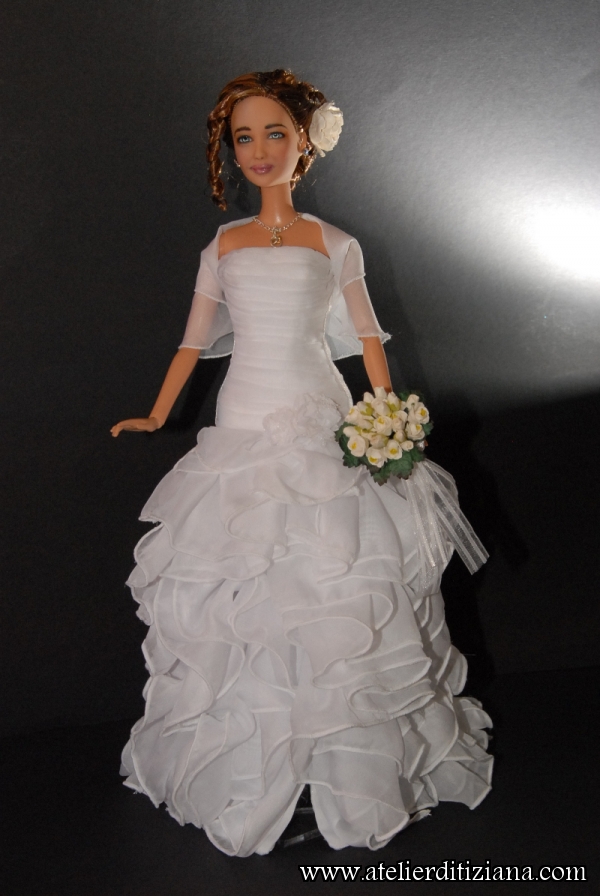 Category: Wedding, Likeness, Commissioned

OOAK Fashionistas Barbie bride.

Made to order.

Total repaint made with acrylic colors and pure pigments.
Partial rerooting with two shades of dark blond.

The dress has a skirt in semi-glossy white satin with pure cotton lining to which several ruffles were hand-sewn to create the "spiral" effect. On the bodice, in satin as well, a mini-pleat has been created with the same voile used for the ruffles of the skirt. The flowers, which enrich the corset, were handmade with voile and organza.
The shawl is in voile.

The bouquet is composed of different types of hand-colored roses.

Swarovski rhinestones have been used for the earrings.
The necklace was created with gold and silver metallic decorations.
Click on any image to view a larger version of it.