---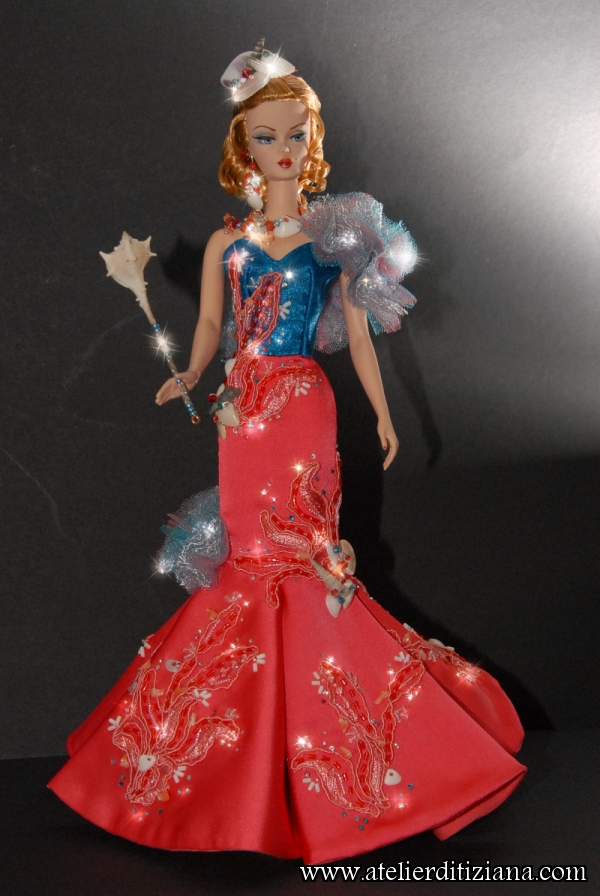 Category: Soirée

OOAK Silkstone Bsrbie "Lady Coraline"

Total repaint.

The dress, entirely made by hand, is in coral pink silk satin and light blue silk cady. The whole dress is embellished with pink lace applied entirely by hand and then embroidered, completely by hand, with beads, real pink coral, real seashells and Swarovski rhinestones.
The outfit is enriched with decorations, made by hand, of tulle (pink, coral pink, light blue and white).
The scepter has been created with beads and baguettes and a real seashell.

The hairstyle is enriched by an elegant composition of seashells and Swarovski crystals.

The earrings and the necklace were made with beads of real red coral, pink coral, Swarovski crystals in the shades of the colors of the dress.
Click on any image to view a larger version of it.