---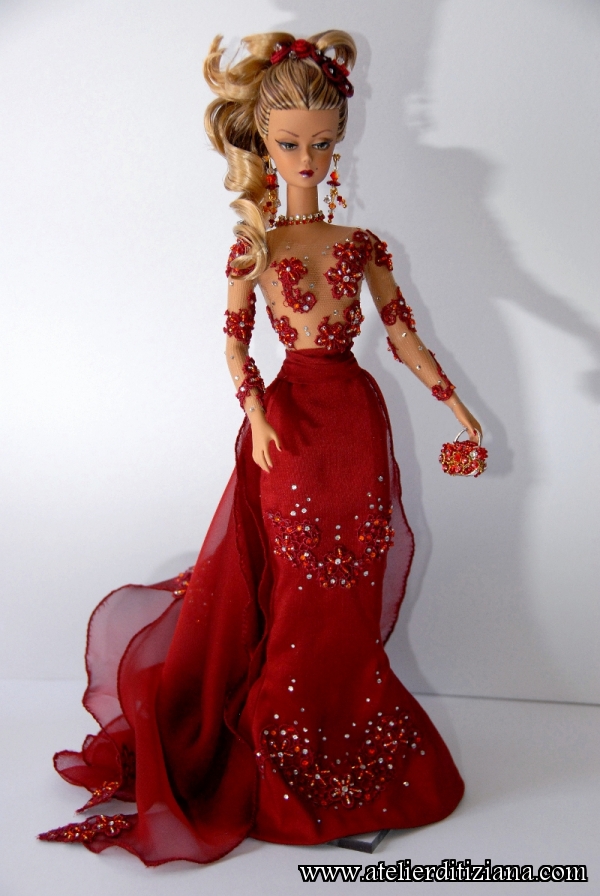 Category: Soirée

OOAK Silkstone Barbie "Shimmering Ruby"


Total repaint.

The dress, entirely made by hand, is in pure silk shantung in wine color, organza and voile in the same shades.

The skirt and the train present an embroidery made with lace flowers enriched with Swarovski rhinestones and beads in the shades of red and orange.
The blouse, in mano-seta tulle, is embroidered with the same pattern on the dress.
The metal handbag has been created with an embroidery of sequins, beads and Swarovski rhinestones.

The elaborate hairstyles is completed with organza flowers, satin roses in the same color nuances of the dress and accessories, and enriched with Swarovski rhinestones.

The jewels were created with Swarovski crystals.

The shoes are decorated with Swarovski rhinestones.
Click on any image to view a larger version of it.