---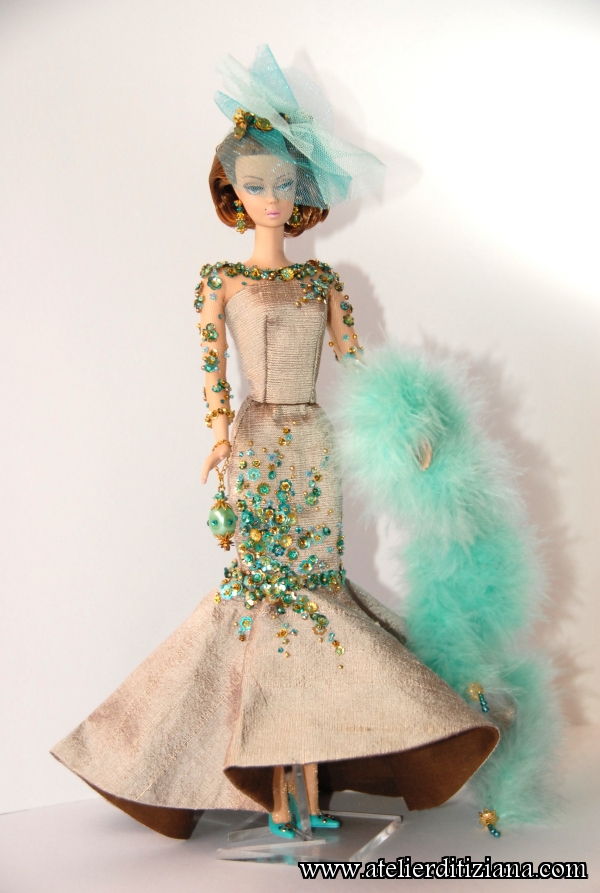 Category: Soirée

Silkstone OOAK BArbie "Blooming"

Total repaint.

The dress, entirely made by hand, is in pure bronze colored silk shantung.
The skirt is decorated with a rich embroidery made with sequins, rocailles, Swarovski rhinestones and crystals. The same embroidery adorns the nude mano seta tulle blouse.

The dress is completed by a water green feather boa.

The hairstyle is enriched with a gracious cap in tulle with a velette and completed with decorations made with golden and bronze metallic flowers and Swarovski crystals in the same shades of the dress.

The earrings were made with Swarovski crystals and golden metallic decorations.

The shoes are decorated with Swarovski rhinestones.
Click on any image to view a larger version of it.