---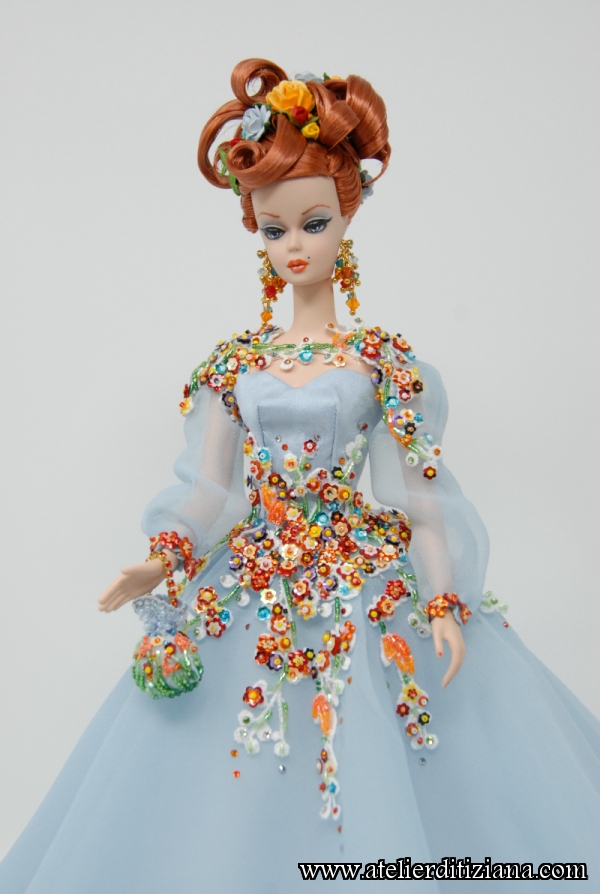 Category: Soirée

OOAK Barbie "Flowery fireworks"

Total repaint.

The dress, entirely made by hand, is in chiffon, pure silk shantung and tulle.
the skirt consists of a lined petticoat, 2 tulle skirt e 2 light blue/grey chiffon skirt.
The skirt is embellished with white laces hand embroidered with sequins, pearls and Swarovski rhinestones.
The same embroidery is on the waist,on the bodice and on the chiffon sleeves.

The bag was created with light blue lace and embroidered with pearls, flowers, sequins and Swarovski rhinestones.

The elaborate hairstyle is completed with a composition of tiny roses and leaves in the shades of the dress and accessories.

The shoes are decorated with clear and blue lagoon Swarovski and tiny white roses.
Click on any image to view a larger version of it.