---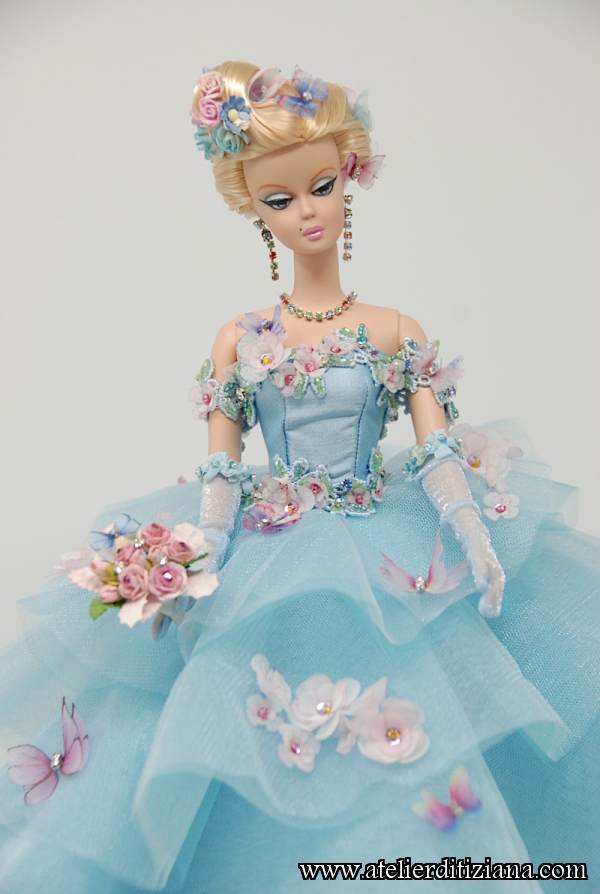 Category: Soirée

OOAK Silkstone Barbie "Soft Spring"

Total repaint.

The dress is in pure silk shantung and tulle and it is decorated with voile flowers made by hand and sew each one by one and organza butterflies.

The skirt is composed of many layers of different blue shades tulle layered so that the final color matches the color of the pure silk of the bodice and of a pure light blue cotton petticoat.

The bouquet was created with hand painted tiny roses and Swarovski rhinestones.

The necklace and the earrings were created with Swarovski rhinestones.

The elaborate hairstyle is enriched with flowers, Swarovski crystals and butterflies.

The shoes have been embellished with Swarovski rhinestones.
Click on any image to view a larger version of it.