---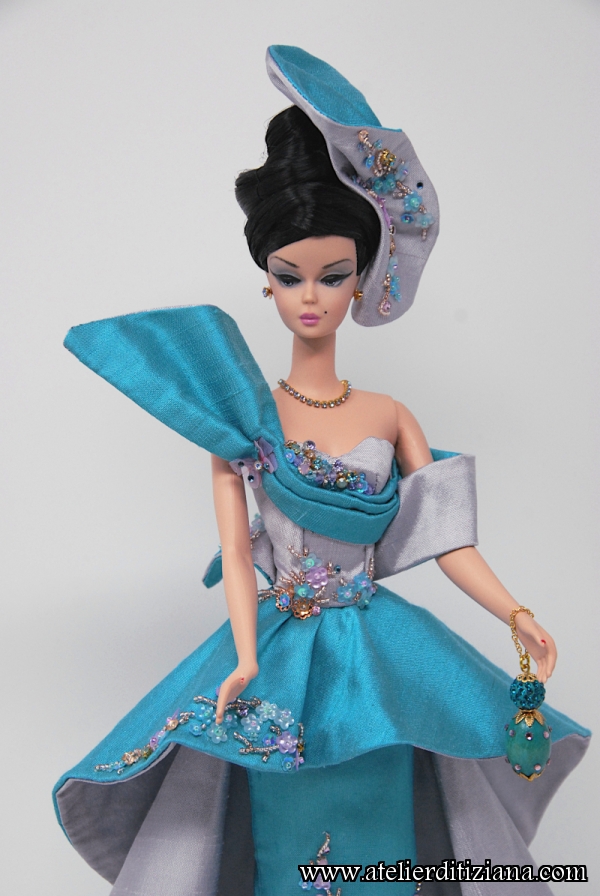 Category: Soirée

OOAK Silkstone Barbie "Oriental nuances"

Total repaint.

The dress, entirely made by hand, is in pale lilac and teal shantung of pure silk.
The skirt is embroidered by hand with beads, rocailles, sequins and Swarovski rhinestones.
The overskirt is made with both colors. On the front there is a particular fold that emphasizes the contrasting silk and it has a delicate embroidery (the same performed on the skirt and on the bodice) with Swarovski rhinestones, beads, sequins and rocailles that also enriches hem.

The shoes are embellished with clear Swarovski rhinestones and ceramic roses.

A purse decorated with Swarovski crystals and a gracious hat complete the outfit.

Swarovski crystals have been used for the earrings.
Click on any image to view a larger version of it.